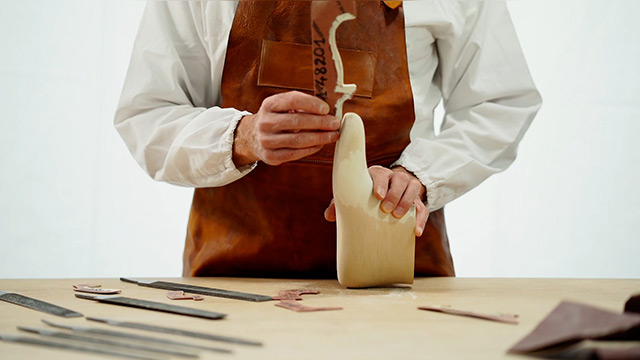 The making of Wellipets frog boots involves numerous steps and requires the skill of multiple experienced craftsmen. In order to achieve the highest criteria both on quality and environment, the entire process, from start to finish, takes place in Italy. More specifically in the Marche, the heart of the Italian shoe trade, Wellipets rain boots are crafted to perfection.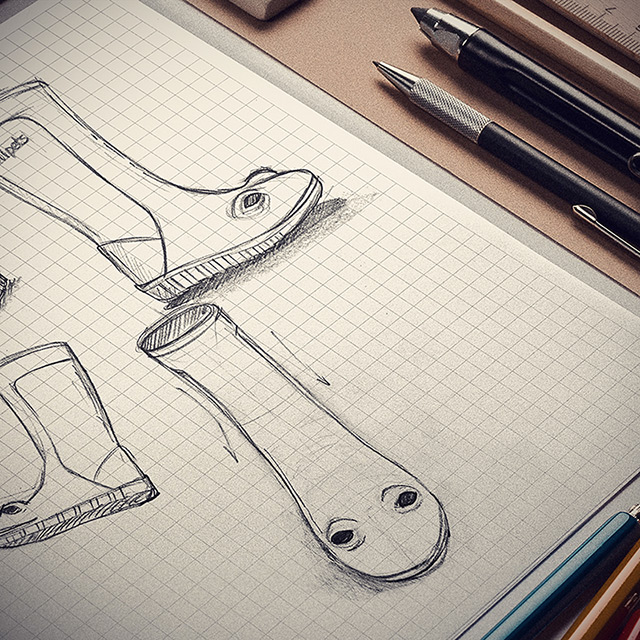 Design and Concept
Drawing inspiration from nature, the Wellipets frog boot is conceived, the very first of it's kind. Hand drawn to perfection yet obstinately maintaining it's organic and natural feel, the creative process is primordial in order to achieve a contemporary result.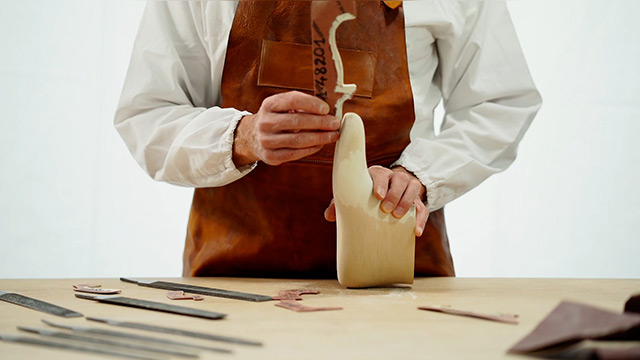 Wooden Last
Ensuring a most comfortable fit, the last is hand sculpted from white hornbeam wood by the master last maker. Imitating the contour of a specific foot-size, the boot last is used to shape a prototype allowing the craftsman to make measurements and adapt where necessary. Only once all modifications on the prototype have been made, the final aluminium mould is shaped accordingly.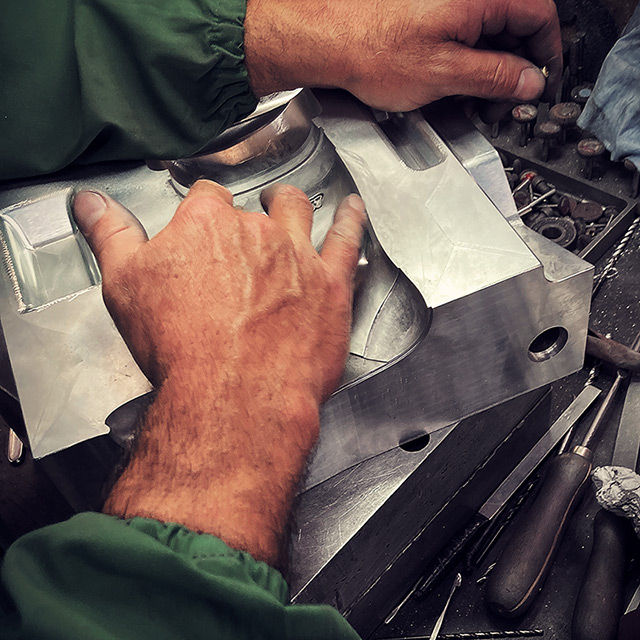 Lining and Injection Molding
Using high quality fibre, a pair of lining socks is woven. This additional layer on the inside of the rain boot enhances comfort and insulation.
Next, the woven lining is skillfully stretched across the now aluminium last in order to perfectly synergize with the injection moulded outer boot. The eyes are manually inserted moments before the marriage between lining, upper and outsole.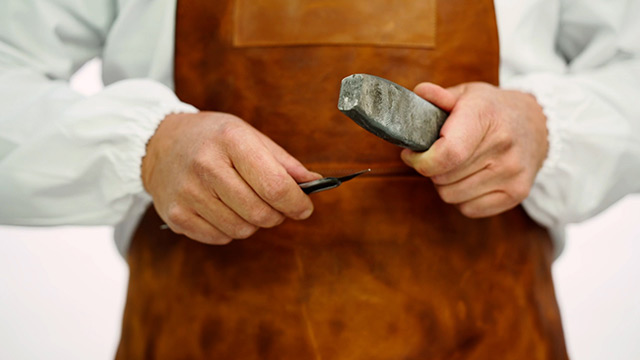 Re-Wooly Insole
A woolen insole is added for uncompromised comfort. The footbed is created from a mélange of recycled wool and recycled polyester held together by a pure pastry of farina, better known as flour. Thus eliminating any chemical binding components and resulting in a fully sustainable and circular Re-Wooly insole.
Once the insole is end-of-life, it can simply be cleaned and added to the wool mélange in order to make a brand new one out of it.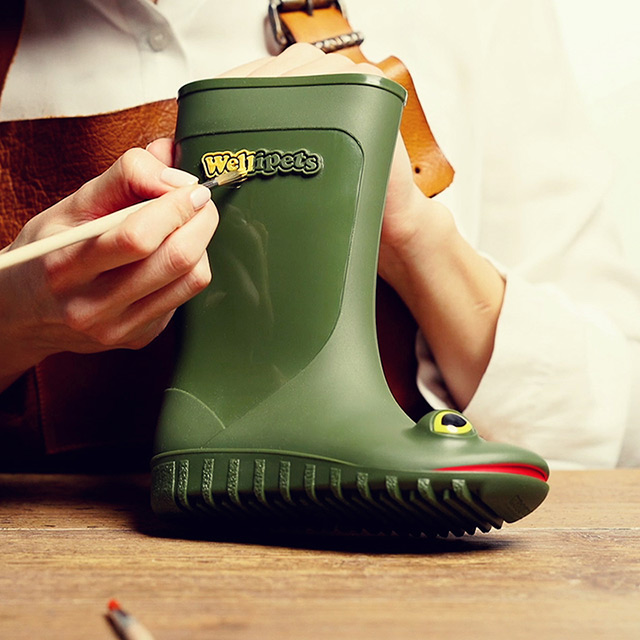 Handpainted details
The final distinguishing features are applied on the wellington boots. Hand decorated by a true artist and his paintbrush, the Frog mouth is coloured smooth red. Finally the Wellipets logo gets brought to life by adding colour.
After a final polish, the rain boots are carefully packed in their box, entirely made from recycled carton. Wrapped in recycled, smooth silk paper, the frog boots are ready to be enjoyed by elegant tastes.
Passing through the hands of numerous Italian craftsmen, Wellipets rain boots are the embodiment of past and future.
A rich heritage combined with modern techniques on sustainability and circularity while yet remaining true to itself.
Designed and crafted to be nourished for future generations and years of enjoyment.