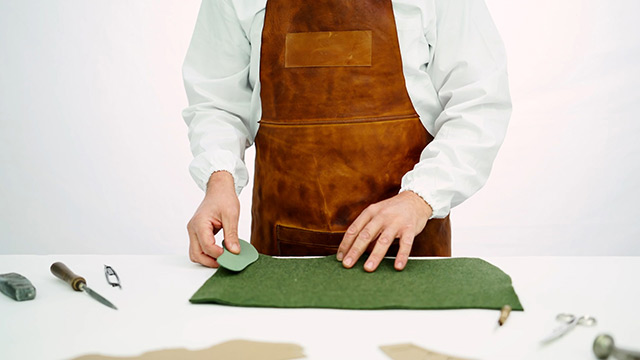 Products of today become the resources of tomorrow
Wellipets commits to being circular. We take responsibility of everything we create and how we make it.
Wellipets Circularity
A never ending story
We refurbish used Wellipets allowing for a 2nd, 3rd, 4th and beyond life.
After shipping them back to us and close inspection, they go through a complete process to bring them back to their former glory as much as possible. It goes without saying, that once they are truly worn out and beyond repairing, we ourselves take full responsibility to recycle them and use the recuperated material to make a brand new pair.
The result is circularity.
Enjoy
Experience your Wellipets to the fullest, entirely crafted in Italy.
Return
Grown out or worn out of your Wellipets? Return your pair to us and get a voucher for your next pair.
Inspect
Your used Wellipets go through a close inspection.
Refurbish
If your vintage Wellipets are in good condition, we clean, disinfect and even repaint them for a next life. Are they worn out? We recycle them 100% into a new pair!
Our Sustainability Efforts
Keeping our carbon footprint as low as possible is one of the Wellipets core values, without exceptions.
The variety and amount of used raw materials is kept minimal without compromise on quality.
From material suppliers to finished goods, everything is crafted within a radius/volume-ratio of 21.8 miles (35km) in Italy. Thus reducing unnecessary and polluting transportation.
Read more on how it's made.
Through high quality materials and craftsmanship we refurbish vintage Wellipets Frog wellingtons to prolong their life substantially.
Intelligent construction and use of carefully selected materials allows for complete recycling and even reusing the same materials to make a brand new pair.
Built to last! While recycling is definitely a crucial part to a more sustainable world, the key lies in making the same product last as long as humanly possible.
Recycled vs Circular
Reusing a product as much as possible is even more ecological than recycling one over and over. This is because the process of recycling, shipping back and forth to a production facility and re-producing also emits a lot of CO2.
The energy saving in reusing lies in not having to produce and buy 2 rain boots, but only 1 for the same amount of use. In essence, the better the quality, the longer the product can last and the more it can be used, the less CO2 it will emit in the long run.
"Therefore we love to encourage people to value quality over quantity – in all aspects of life."